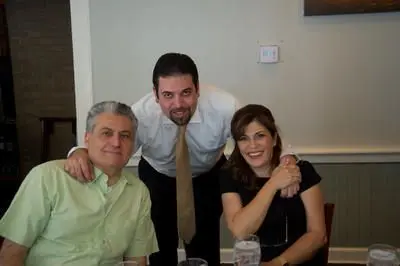 My Family
( My family has grown. The picture of grandkids to be posted soon)
I am a Psychotherapist holding a license in Marriage and Family Therapy-Supervision (LMFT-S), and professional Counseling-Supervision (LPC-S). I specialize in individual, couples, and family therapy. I have completed the second level in John Gottman Marital Counseling, and I am a trained provider in Prepare-Enrich pre-marital counseling.

I have been happily married for 40 years. My husband and I settled in Austin in 1998 when our son attended the University of Texas.

I was a dentist in my previous profession. I was forced to leave the field of dentistry and sell my practice after a major shoulder injury. As a dentist, I gained a reputation with apprehensive patients through building rapport. I attribute this success to my psychology degree and the capability of creating trust with my patients. Hence, the reason I picked Psychotherapy for my second profession.

My expertise is in marriage and family therapy. I bring my life and marriage experiences, my education, and my training into the sessions for couples, and individual therapy. I believe in empowerment and building self-confidence to equip the client for life.
My second expertise is substance abuse which is plaguing society and families.

My therapeutic approach is to provide support and practical feedback to help clients effectively address personal life challenges. I integrate complementary methodologies and techniques to offer a highly personalized approach tailored to each client. With compassion and understanding, I work with each individual to help build on their strengths and attain the personal growth they are committed to accomplishing.
Education

Master of Art in Mental Health, MA St Edward University
Doctor of Dental Surgery, DDS Baylor College of Dentistry
Bachelor of Art in Psychology, BA Pan American University

License and Certifications

Licensed in Marriage and Family Therapy-Supervision, LMFT-S
Licensed in Professional Counseling-supervision, LPC-S
Certified and provider Prepared- Enrich Pre-Marital Counseling and Testing
Second level John Gottman Marital counseling
Certified in Dialectical Behavior Therapy, DBT